Reserve online
The ICON Hotel & Lounge, Prague
and save with our discounted rates
CURRENCY: U.S. dollar USD

Euro (EUR)

Pound sterling (GBP)

U.S. dollar (USD)

Canadian Dollar (CAD)

Swiss Franc (CHF)

Yen (JPY)

Australian Dollar (AUD)

Yuan (CNY)

Rouble (RUB)

Rupee (INR)

Czech Koruna (CZK)

Norwegian Krone (NOK)

Danish Krone (DKK)

UAE Dirham (AED)

Brazilian Real (BRL)

Hong Kong Dollar (HKD)

Jordanian Dinar (JOD)

Malaysian Ringgit (MYR)

New Zealand Dollar (NZD)

Omani Rial (OMR)

Kina (PGK)

Romanian New Leu (RON)

Saudi Riyal (SAR)

Swedish Krona (SEK)

Singapore Dollar (SGD)

Thai Baht (THB)

CFP Franc (XPF)

South African Rand (ZAR)

Moroccan Dirham (MAD)

Argentine Peso (ARS)

Taiwan Dollar (TWD)

Kuwaiti Dinar (KWD)

Bahraini Dinar (BHD)

Icelandic Krona (ISK)

Philippine Peso (PHP)

Bermudian Dollar (BMD)

Paraguaian Guarani (PYG)

Brunei Dollar (BND)

Polish Zloty (PLN)

Shekel (ILS)

Mexican Peso (MXN)

Fiji dollar (FJD)

Qatari Riyal (QAR)

Kazakhstan Tenge (KZT)

Belarusian Ruble (BYN)

Namibian Dollar (NAD)

Uzbekistani Som (UZS)

Dobra (STN)

Honduran Lempira (HNL)

Malagasy Ariary (MGA)

Convertible Mark (BAM)

Indonesian Rupiah (IDR)

Colombian Peso (COP)

Tunisian Dinar (TND)

Turkish Lira (TRY)

Vietnamese Dong (VND)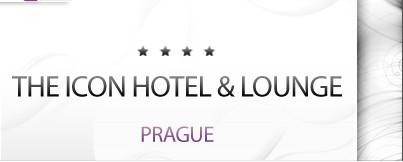 Home > Rooms
The hotel offers the fallowing original amenities:1 direct line Skype telephone, free high speed internet, biometric laptop size safe, minibar, air-conditioning, extra wide king size Hästens beds in all rooms, 100% cotton linen and 100% natural and anti allergic down duvets and pillows, 2 sizes of pillows for your comfort, spacious work desks with integrated internet, electricity and I pod connections, coffee and tea making facilities.

Bathroom amenities
Every bathroom features body products from the exclusive line called Rituals, soft and fluffy, 100 % cotton facecloths, towels and bath towels from De Witte and Lietaer.

Room entertainment
Flat screen LCD TV, DVD player, I pod and MP3 connection, Sony Playstation game console and games on demand.

There is a home cinema system featured in the Junior Suites.
Services & Amenities
General
A bottle of mineral water offered in the room, Air Conditioning, Complimentary toiletries, Crib on Request - Fee May Apply, Direct Phone, DVD Player, Electronic/magnetic keys, Flat screen LCD, Hair Dryer, Kettle, Minibar, Private Bathroom, Safe, Satellite or Cable TV, Tea & Coffee maker
Internet
Free Internet WiFi Access
High speed Internet connection
Internet Access
WiFi Wireless Internet Access
Photo Gallery
Give us your Feedback
The ICON Hotel & Lounge, V Jame, 6 - Prague